




Customer love stories
Clients and Students aren't just satisfied, they have real business results. Rated 4.9 Stars from total customer reviews.
23% of the reviews include the word "love".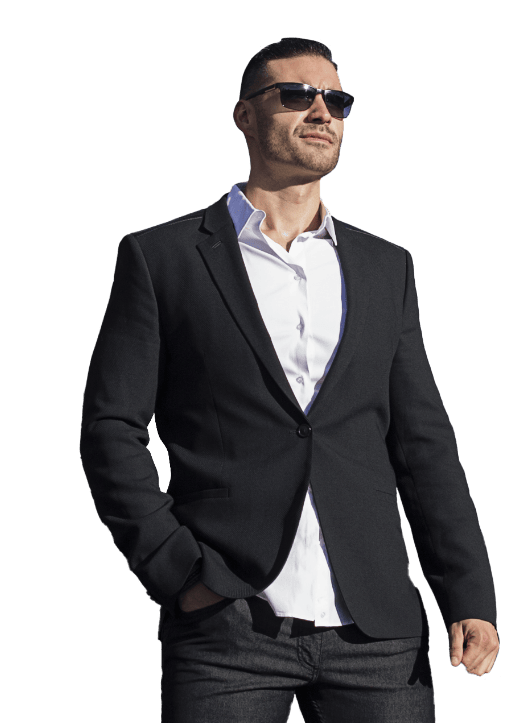 Why Are So Many People Getting Results?
What Entrepreneurs Want You To Know About The Douglas James' Programs
Hear Their Honest Experience And Results
Jesse & Douglas
"I can say that the value that I received for what I paid just doesn't match. The value is just so much bigger because to me, it's not only been all of the content and the strategies that I picked up on that I've heavily propelled my career. Yeah, but the access to the mentors, the access to the people who are already doing it is just I mean, you can't get that anywhere else."
Chris & Douglas
"Last month in my agency, I took home $47,000. And what's crazy is we stopped paying clients because I wanted to impact, if I could say anything from where I was to where I am now. It's the growth of what I want, the vision of what I'm going for, the different conversation."
Natalio & Douglas
"If you have been following Douglas for a while, it is the truth. This is for real. This is no joke. So I encourage you that if you want to change your life, and the course of your professional career, jump in."
David & Douglas
"I think anybody who's considering this, it's a no brainer. It's a no brainer. And when you get here and you see the curriculum, the coaches, it goes beyond any expectation. And I am so excited to continue my journey with you over the next several eight weeks, whatever it might be, and launching and just getting myself out there in a business for myself."
Josh Holladay
"Josh Hits $10,500 in a Single Month!"
Steve & Douglas
"It's such a great program to go through. I did struggle a bit at first but I think the next step also counts just as much as the first step. Do one more thing, do two more things, make a list and knock a few things down. Fail and move forward quickly. That's what got me where I am today."
Ashton & Douglas
"There is always the anxiety of what if this fails and what if this doesn't work out? I think a lot of times, people need to get out of their own way. If they go through the course and just follow the process, and they don't let the negative thoughts get ahead; if they just do the actions then they will generate income."
Evan Dawson
"This has literally changed my life in lots of different ways and it's not just the money."
Ashton Wilson
"This course was the one that gave me the biggest foundation. Everything in this course is pretty much laid out from Point A to Point Z. You can go through this course alone and make something happen. Made $10,800 last month and it's been pretty quick. Faster than I thought it was gonna go."
Garrett Wilson
"I can't say enough how grateful I am to all of you guys on your team and helping me see that and casting a spell "Look this is what you can have and what you can do!" This has helped me gain not just financial freedom, but also location freedom and time freedom. You guys answer questions and you're extremely available!"
Nabeel Khan
"Currently making $13000/month and aiming slow and steady progress. This course has had a huge impact on my life. The peace of mind and the ability for me to be flexible with my time. The corporate world is like everyday just going through the motions. When you get out of it, you realize you have so much more options and things to figure out!"
Jack Meredith
"I think you did a great job. Don't know where the eight weeks went. You're very patient when we ask stupid questions, and you get back to us on slack whenever we have questions. So I think you did a marvelous job."
Alan Moore
"I was looking for different ideas to upgrade and got to know about your course. Your funnels were extremely helpful."
Dominique Taylor
"I actually have done a lot of marketing before but didn't have any structure. I had to learn to differentiate myself from the competitors. Jumped into your course and that was super valuable for me"
Johnny Vo
"I was making at my old job, nine to 520, $19 an hour. Three months later, following your program, what I'm doing now is $12,000 a month with four clients. That is just crazy."
James Martin
"Douglas James showed ways to make it a decision that I'm gonna grow. Making it my reality."
Shan Johnson
"I wanted to take a few minutes to let Douglas James and the rest of the Team know how much we all appreciate what they work so hard to give to us."
Bill Thompson
"One client away, one client away, dude and it's so crazy. So I implemented everything exactly how you taught it, dude."
Victor Vidana
"I took your course. I saw the video. I was like, I can learn something from this guy, right? Literally, we can have a business all around the world. I didn't see that until you mentioned it in your course. By August, I made it to my 1st, $10,000 per month."
Chris Newman
"The Academy was really big for me from a technical standpoint. The platforms that you walk us through, like, literally holding our hand, and your Academy, it was incredible."
Mattai Touma
"The cost per lead model that you pitch in the Academy is actually the best model I've ever dealt with."
John Wyche
"I came across you, and then I joined, and then I just kind of dove right in because I didn't really know what else I wanted to do at that time. And I knew that I always wanted to do something bigger than just, like, a nine to five or being stuck there and create my own life. And so that's what I did. I just learned so much."
Zach Hesterberg
"I joined your program because I was lost. Your program made me understand the importance of processes and systems. I was probably averaging, like, depending on the month, anywhere from three to $6,000 a month. I am consistently doing 20K months now."
Alex Vonderhaar
"Understand what dedication is and what you're willing to sacrifice to make this thing work. It's not expensive or it's not an inexpensive program if you're just starting out because money really means something at that point. If you got to go for it, you just got to go for it and there's no holding back. It's awesome."
Luke Howell
"I was always open to the idea of looking for more business opportunities and things like that. So I saw your ad come across Facebook one day, watched all your stuff, and was super interested in it. Everything just seemed right. And what was cool is within probably three months of actually implementing the content, I was able to get in it completely. That's a game changer."
Apostoli Tsilikas
"Within a few months of learning from Douglas, I closed my Orthodontist on a $25K a month deal for my first deal because of everything implemented in his program. I joined for financial freedom, and for learning a new skill. It's all about the mindset and that's what Doug taught me."
Jenny P
"I learned a lot and found out the reality of advertisements. I have grown as a person and got to explore my skills as well."
Jake Lentz
"You wanted to take this and HELP people….. You're a man after my own heart."
Alex Vonderhaar
"3 years ago my life changed forever. I started the world's best personal development journey that has an incredible severance package. I'm beyond honored to call Douglas James a friend, mentor, and the person who helped me kick off my journey to a successful neuro-marketing agency."
Ryan Monte
"This is only the beginning! Last May I got fired from a well paying job, and decided that I would never work for anyone else besides MYSELF ever again. Trust me, if I can do it, so can you! Special thanks to Douglas James for all the help along the way."
Mattai Touma
"I got to know that the market's gonna pay more for what I was offering. I needed to restructure things to earn more."
James Martin
"Douglas James showed ways to make it a decision that I'm gonna grow. Making it my reality."
Jake Lentz
"This course really showed me the possibilities of the internet as a business tool. This course made it doable."
Ryan Felix
"Now I can scale and reach my own preferred traffic for my business."
Bobby F Parihar
"I appreciate your professionalism, and the way you are dedicated and absolutely focused on what you're doing."
Nancy Angelini
"Douglas really helped me to spread my message across in a synced and automatic manner. He's been a remarkable support for me and my business."
Dr. Phil Smith
"Douglas has been a great influence for me. I really like the way he teaches you how to put together your business and how to ask the right questions."
Jake Lentz
"I got to know that I can work for myself and that's not so destructive to my body."
Mary Pierce
"Douglas helped me get the perfect list for my avatar. Saved so much time and so much money."
Dominick Montovani
"He's been able to show me what's possible. And really just help me to make my business 10x."
Dr. Michael Donaldson
"I had the opportunity to work with Douglas James and it was absolutely phenomenal. If you're looking for someone that can put all of the pieces together, I can't recommend James enough. He's phenomenal."
Monica
"He is very good at reaching the right people and even more people at once."
Matthew Arrington
"If you want something laid out for you step by step to eliminate the guessing game, then this program is for you. If you start off with a mentor like Douglas, you're going to save so much time. This is the golden age to start."
Angel
"This course made me feel like I'm a part of the team. And being a part of the team that actually changes lives, is amazing."
Brian
"Douglas James is an amazing mentor. I really appreciate what he has done for me."
Real Successes From Real Students
"Douglas James's course changed my life."
Shaun Doetzel
"I had no idea that Facebook advertising has so many opportunities. I actually got the idea, confidence and the skills from your training."
Laura
"Very grateful for the chance to work with him!"
Joe
"Going to be working more than part-time at my agency…had 4 appointments today. Two are almost close. Feeling great about the future!!!"
James Martin
"The program showed me a lot of ways to be heavily successful in what I do."
Jake Lentz
"You're gonna be overwhelmed. But don't let it stop you. Things will be explained. At the end the results will be worth it."
Jenny P
"Most grateful for your patience. I kept asking repetitive questions. But you guys replied very patiently. Answered the same things again and again"
Ryan Monte
"Honestly I saw everyone holding $10k, $25k awards and for some reason I wanted that more. It's really surreal. I didn't think something like that could happen. But 8 months later I just started getting what I wanted."
John Crestani
"We've grown to over $300,000 in monthly spend with Douglas James. He's helped us do over 7 figures worth of business for my company and it's been worth every penny."
Lindsey Roberts
"Douglas has really given me a lot of clarity on my funnel and mainly my webinar. How to sell and how to structure that. Everything."
Mark Lack
"Douglas James's already helped us generate millions of dollars online this year, so I highly recommend him to anyone looking to increase their online sales through paid advertising and funnel conversions."
Jake Lentz
"The team has been outstanding. The coaching was amazing. You can't find that anywhere else."
Sammy Fosah
"Douglas James elite coaching class was very motivational, special, and inspiring. I highly recommend this to everyone who wants to enter the world of marketing."
Jesse Argon
"Super impressed with the program as a whole. I mean, I can say that everything from the beginning, when I was speaking with Cody, who was, I believe the salesperson who I was speaking with, the way he worked with me, professional, helpful, and immediately gave me a sense that this is a good organization. And then working with Ted, who was the financial guy, just immediately felt like I was part of something that was special."
Natalio
"Two days ago, I had zero appointments in my pipeline. Right now I have 15 appointments. I can't even fathom this."
Terry & Michelle
"With all of the leaders here, they have so much expertise in different areas and they can provide a different point of view for you in the educational process. The attendees that were here with us, top notch, they were very diversified in their backgrounds, very knowledgeable in their own trades."
Attendee Spotlight
"Douglas James and his team are very down to earth. They're very approachable, and they are very good at communicating and teaching the messages they want to get across the information and the way that it's presented is absolutely perfect."
Attendee Spotlight
"The highlights of the event for me were just being around an atmosphere of people who all have this same vision, that same mindset, that same tribe, that same tenacity is unlike being anywhere else."
…
"It's one of the most impactful things that I've gotten out of the last five years of being an entrepreneur. It's where the majority of the growth and progress has come for me. It's amazing experience."
David Hayes
"With Douglas James and all the work that I did to check him out, I am extremely, extremely happy to be here. They've eased a lot of those emotions coming into the penthouse the first time, it was well done."
Carl Roller
"What about Douglas James? Well, here's the thing that impressed me the most. If you come to an event like this, you will fully understand that he's committed to your success. This is not about the money. It's really something that he feels inside that he needs to give back help."
Heath Perkins
"Douglas surrounds himself with some of the best people in the industry, whether it be Dr.Jeff Spencer, who is the leader in his field as far as coaching for success, to the people that he works with that are on his staff, they are phenomenal."
Kathy Fink
"You think that you know it all, you don't know it all. Because he presented ideas that are unique. All we had to concentrate on was learning and soaking in all the information."
Meg
"And originally we thought, well, what's a guy like that even needs to do this for, right? He has his business.He makes his money. And clearly he is putting out good into the world. Because he knows it'll come back. And I appreciate that."
Val Johnson
"If I was talking to someone who was on the fence about coming to this event, I would say trust that everything they've told you is true and it's going to be even better.You can't fully prepare yourself for all of the amazing content and relationships you're going to get. But everything they said is true. Everything they promised, they delivered.
Richie Johnson
"The mentors that are here know so much and are so smart, and I feel so much more confident and going forward and being a digital marketing person now and having my own business, I can' teven tell you how great this feels right now."
Fabiano Campos
"It has been an amazing journey. A lot of knowledge, a lot of new things. It might sound scary at the beginning because everything is new for most people. But I personally, including myself actually, but I can personally assure you guys that either Douglas James and Evan Dawson or whoever your coach is or will be asking questions and listening to them. Watch every single video through the IMA because that's extremely helpful."
Moalike Bennett
"Every time that I reached out to Evan via the Slack Direct Messenger, he got back with me with a quick response. And not only with a quick response, he did fulfill my questions. So he left me with the confidence to go out and left me with the ability to feel like I can go out and build this marketing business without having any prior experience in online marketing or in the digital space."
…
"They're the experts in the industry right? I've learnt so much from them, not just about my own agency, but business in general. It's been priceless basically."
…
"Many of us come with a preconceived notion of what digital marketing is, but once we get here, it is taught to us what digital marketing TRULY is, what it means and how we can approach that to connect with our clients and customers."
Limor & Douglas
"If you're looking to expand your skillset, if you're looking to really help people, if you're looking to make a difference, if you're looking to change your own life and find a new way to generate recurring revenue, something really dependable, just go for it!"
…
"Douglas James and his team are very professional, they're very educated, they're down to earth and the way they present the material and the education was very very easy to understand and to digest."
…
"This guy is the top of the line. They broke down sales, they broke down the business, they showed us step by step, it was really easy to follow."
And Here's Even MORE Proof That It Works…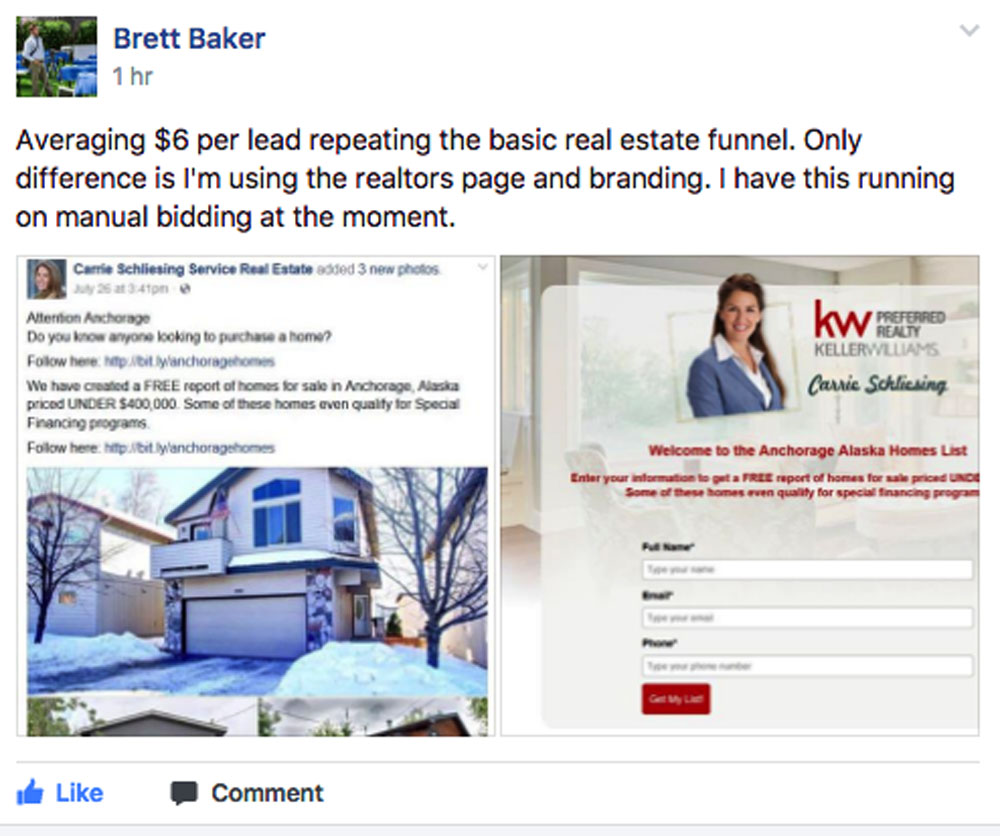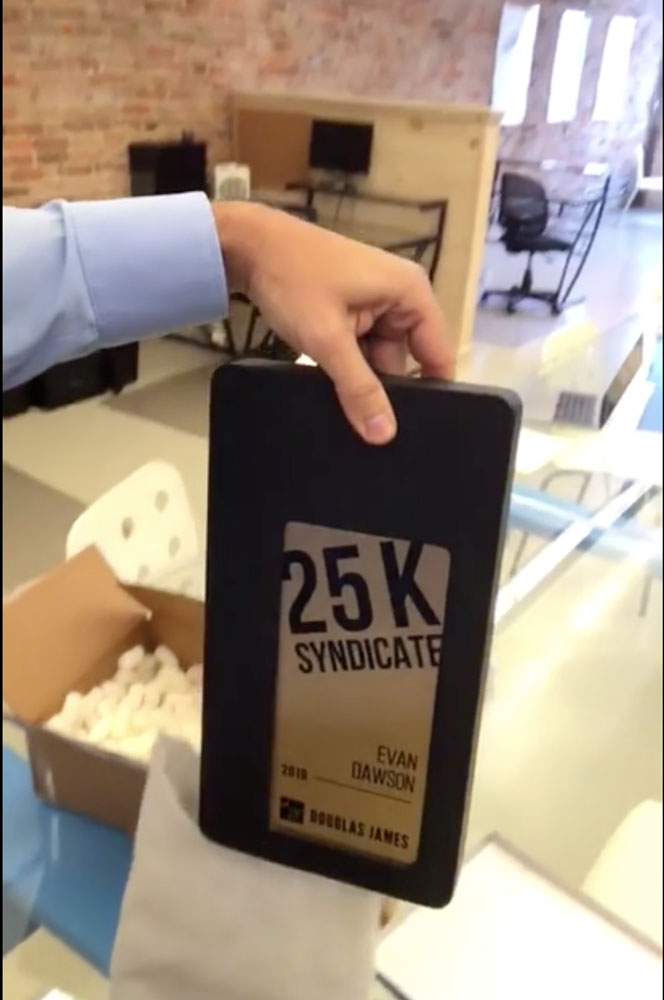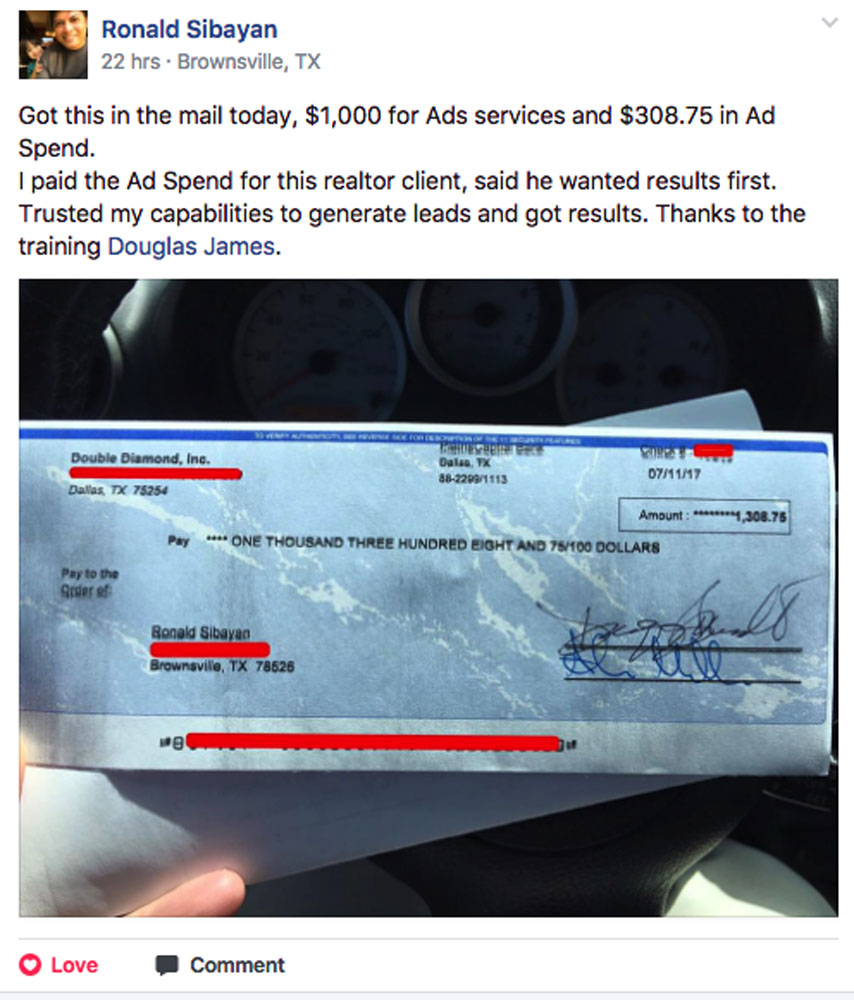 If you watched a majority of the videos and read a majority of the reviews on this page, there isn't much else we can show you to prove to you that this is legit. We've helped 100s, even 1000s, of people get closer to the life they want to live through Online Business. Douglas James is a U.S. Navy Veteran that built an Inc. 5000 Company in his 8+ years in Business and would love to partner with you if it's a good fit. If you would like to speak with us directly, click the button below to apply to work with us (NOTE: if you are already in communication with our team, contact your assigned Representative, if not, Apply below):